This is the first official site of the band "the flow" from Patras, Greece. Here you will find information regarding the members of the band, the discography, lyrics of songs, photos from live gigs, news, and mp3s to download. You can also contact with the band through our e-mail.
thaneco@hotmail.com
The site is updated constantly.
Click here to see our web page in "myspace"
Click here to buy our debut album "INCUBATION" (from anazitisi records)
You can also download
mp3s from our album


download "Watching The Sunset"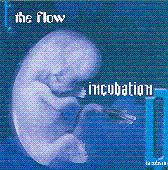 Live , Kastro of Patras , summer of 2000